Girls Learning Engineering and Mentoring (GLEAM) Panel Discussion
Thursday, October 22
4:00 - 5:00 p.m. EDT
(Complimentary virtual event)

The Girls Learning Engineering and Mentoring (GLEAM) panel discussion is for high school students to help promote gender diversity and inclusion focusing on networking and mentoring across topics that are of interest to women in Science, Technology, Engineering, and Math (STEM) professions.

The discussion aims to engage, educate, and empower students on the facts and issues regarding gender diversity in STEM, and provide an opportunity to learn, ask questions, and hear personal experiences from female professionals in the automotive industry that are very engaged with SAE.

Anyone is welcome to register, including parents/guardians. The discussion will be geared toward high school students, particularly females who are thinking of majoring in engineering, science, or technology fields.


Panelists

Amalia Batori, Director Sales, Robert Bosch LLC

Maura Chmielowiec, Design Release Engineer, High Voltage Hardware & EVSE, General Motors

Missy Chmielowiec, Software IRT Co-Chair, General Motors

Laura Wontrop Klauser, Cadillac Racing Program Manager, General Motors


Join us for this fun, free, informative panel discussion and network with new people in the engineering and the automotive industry.

Important Note: You must register in advance to receive the link and password. For more information or to submit questions by October 19, email Roxanne Loeffler or call (248) 324-4445
ext. 3. Due to time constraints, all questions may not get answered.

Flyer

REGISTER HERE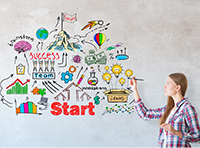 Oct 22