SAE Detroit Section is looking for Company Ambassadors.


Responsibilities include:
Keeping your company up-to-date on SAE events

Acting as your company's point of contact for SAE and other Company Ambassadors

Staying informed as to your company's SAE involvement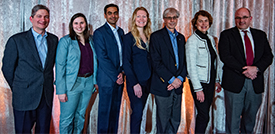 To learn more or to sign-up, please contact SAE Detroit or (248) 324-4445 ext. 1.