Joe Desormeaux
2019 SAE Detroit Section Chair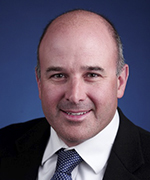 Joe Desormeaux is a Global Automotive Market Development Manager for DuPont Transportation & Advanced Polymers. In addition to working with OEMs and Tiers to create plastic solutions in automotive and marine applications, he is active in fleet safety with the Insurance Institute of Highway Safety (IIHS). Prior to DuPont, Desormeaux worked for the General Electric Company and Ford Motor Company.
His career started at the General Electric Company in the cooperative education program from Old Dominion University at GE Fanuc in Charlottesville, Virginia for two summers and two semesters. Experience was gained in their PLC test labs where virtual scenarios were presented for critical safety system controls – control systems present on deep water oil rigs and nuclear power plants. These tests were done to ensure critical system control was maintained through redundancy even if some inputs/PLCs were offline or in an error state.
Following graduate school, Desormeaux relocated to the Northeast to work for GE Industrial Systems where he joined their Edison Engineering Development Program (EEDP). He held roles in joint development ventures, Six Sigma, quality, and product development. Desormeaux was part of several product launches in industrial motors, breakers, and switchgear controls, and residential breakers with ICs onboard. During his time with GE, he (and the team) were granted several patents from the USPTO on the work done with the design teams.
Exploring the love for cars, Desormeaux relocated to Michigan to work for Ford Motor Company's EESE group. His roles included product development and quality on Trucks and SUVs and covered system launches and integration from Tire Pressure System Monitoring (TPMS) to audio, cluster, and modules. While at Ford in these roles, Desormeaux completed Six Sigma Black Belt certification, was granted several patents from the USPTO on innovations and received Ford's Presidential Quality Award for resolving a fleet-wide vehicle challenge.
Recruited by GE Plastics, he transitioned into a technical marketing role that served the automotive industry in the Americas. Focusing on powertrain components across all OEMs and Tiers, he vetted technologies and many applications for the auto industry – the majority finding their home in production within under the hood applications.
Desormeaux joined DuPont Transportation & Advanced Polymers as a Market Development Manager where he has focused on several segments such as Hybrid, Electric Vehicle, ignition components, and fuel delivery. The role he holds currently remains focused on fuel delivery applications and as a Global OEM Development Manager. This role includes developing and executing global strategies to ensure DuPont is a key supplier and development partner in automotive markets.
Desormeaux received a Bachelor of Science degree and Masters of Science degree in Electrical Engineering from Old Dominion University, and a Masters of Business Administration from the University of Michigan.
He is a passionate transportation enthusiast, including aviation, marine, and anything from two to eighteen wheels. Activities enjoyed by the entire family include weekends on the water or taking vehicles to car shows. He also extends his interests into volunteer opportunities with dedicated service to the SAE Detroit Section for over 16 years.
Desormeaux is a native of Virginia Beach, Virginia – growing up fishing in the Chesapeake Bay and Atlantic Ocean. He resides in Ann Arbor, Michigan with his wife, Lisa, and their daughters, Julia and Kate, and has two adult children, Libby and Cory.