Mark Zachos
2022 SAE Detroit Section Chair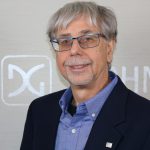 Mark Zachos is the Founder of The Dearborn Group Inc. and President of DG Technologies and has over 30 years of experience in automotive electronics, cyber security, vehicle diagnostics, and communications. He has authored numerous technical papers on On-Board Diagnostics (OBD), Automotive Security, and In-vehicle Networking. He holds more than 10 patents on vehicle communications technology, is an SAE Buckendale Scholar, and McFarland award winner.
Zachos is the Head of USA Technical Advisory Group to the ISO Road Vehicle Electronics Standards TC22/SC31, a member of TMC, SAE, and IEEE, and has been directly involved with development of over 25 technical standards. He served on SAE International's Board of Directors and currently leads several technical standards teams including SAE J3005 (OBD "dongle" security), SAE J3138 (DLC Security Committee "hardening of the OBD port"), and SAE J1939-91 (HD Vehicle Security).
He is also the chair of ATA/TMC's Fleet Maintenance Cyber Security Task Force, member of the Oakland County (MI) Connected Vehicle Task Force, organized many SAE technical sessions, taught embedded programming with CANbus and vehicle cyber security at University of Michigan-Dearborn, and established the American Trucking Association "CyberTech" event – a vehicle service technician cyber hack troubleshooting skills challenge.
Zachos was recognized as one of SAE International's Contributor of the Year and is a winner of the prestigious Engineering Society of Detroit (ESD) Gold Award for outstanding contributions to the engineering profession. He is currently serving as Director of the Vehicle Cybersecurity Engineering Institute at the University of Detroit-Mercy.