Tim Haurin
2017 SAE Detroit Section Chair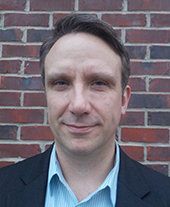 Tim Haurin has served on the Operation Board of the SAE Detroit Section since 2008 in a variety of roles, most notably in the development of events and meetings focused on Younger Members. In 2009, he was named the SAE Detroit Section Outstanding Younger Member. Haurin has held numerous engineering positions working in the automotive, heavy truck, defense, and aerospace industries. Most recently, he is the Application Engineering Manager at ILJIN USA.
Previously, Haurin has held various engineering design, technology development, and technical project management roles at Dana, Sanden International, Alcoa, and AAM that included experience from concept to production on product offerings that include automotive chassis structure and suspension, advanced manufacturing methods, aerospace structure, underbody armor systems, new alloy and temper applications for lightweight aluminum, as well as the development of automotive HVAC components and related interface systems.
Haurin has a Bachelor of Science in Mechanical Engineering from Temple University in Philadelphia; as well as a Master of Science in Manufacturing Systems Engineering and an MBA, both from the University of Michigan – Dearborn. He lives with his wife and two sons in South Lyon and in his free time, enjoys coaching youth hockey.