2020 GAMIC Winners

Tuesday, September 29

 4:00 - 5:30 p.m. EDT

(Complimentary virtual event)


The Global Automotive & Mobility Innovation Challenge (GAMIC) originated in 2008 via the SAE Detroit Section. Typically, the finals are held at SAE International's WCX World Congress Experience, however, due to the pandemic, they were held virtually this year with 12 finalists from over 80 applications worldwide. The GAMIC winners share more than $300,000 in-kind commercialization services and cash, focused on facilitating introductions to top North American decision-makers and influencers. SAE Detroit Section is pleased to offer the presentations of these top-class winners.


The 2020 winners will be presenting information such as development of early-warning technology to predict battery failure and potential fire and explosion hazard in EV lithium-ion battery modules, a platform to simplify AI workflow management for perception-heavy applications, a smart AI software to observe, predict, and classify pedestrian behavior for autonomous vehicle performance and safety, as well as a unique and robust composite structure to reduce vehicle weight and maximize crash-force energy dissipation.


Moderator

Fabian Koark, American Manager, INVENSITY Inc.


Speakers

Hossain Fahad, Founder, Serinus Labs

Yaser Khaligh, Founder, Caliber Data Labs

Assam Alzookery, Founder, INTVO

James Lancaster, Founder, Tesseract Structural Innovations


REGISTER HERE
For more information, email Stephanie White or call (248) 324-4445 ext. 6.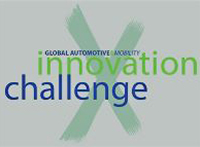 Sep 29