Tuesday, February 6

The Evolving Role of ADAS in the Driverless Paradigm of Autonomous Vehicles Technical Meeting

5:30 - 8:30 p.m.

San Marino Club

1685 E. Big Beaver Rd., Troy


The proliferation of Advanced Driver Assistance Systems (ADAS) is projected to rise dramatically in the next few years fueled by consumer demand for safety and government regulations. The traditional Tier 1 suppliers continue to innovate on safety features designed to alert the driver to potential problems, or to avoid collisions by implementing safeguards and taking over control of the vehicle.


At the same time there is major focus of research and development, both at OEMs and at high-tech players that have recently entered the automotive sector, to develop fully autonomous vehicles that drive themselves. This has led to a flurry of merger and acquistion activity as Tier 1s and OEMs acquire and partner with semiconductor companies with compute platforms, start-ups with artificial intelligence and deep learning technologies. As this unfolds and the driverless paradigm arrives – how will the role of ADAS technologies and suppliers evolve?


Agenda
5:30 p.m. Social Hour

6:15 p.m. Presentations

8:00 p.m. Q&A

Speakers
Mike Pinelis, Ph.D., President and CEO, Microtech Ventures

Chris Van Dan Elzen, Vice President, Product Planning, Autoliv

Jeff Varick, Founder and President, Brandmotion LLC


Speakers subject to change


Flyer
Important Note:

 Registration will close Friday, February 2 at 4:00 p.m. (or when sold out).


No refunds after January 30.


For more information, email Stephanie Feroni or call (248) 324-4445 ext. 1.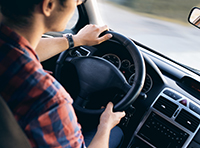 Feb 06