Thursday, October 15

Networking Night

5:30 - 7:30 p.m.
Jolly Pumpkin Café & Brewery
311 S. Main St., Ann Arbor
SAE members and guests will meet to discuss current social and business topics with fellow executive-minded professionals. Bring a few colleagues and make new connections. There is no cost for admission, but everyone is responsible for their own tab.
Please note, alcoholic beverages are neither supplied nor purchased by SAE Detroit Section. SAE advises attendees to drink responsibly and exercise good judgment at SAE events.


Appetizers sponsored by Nachi America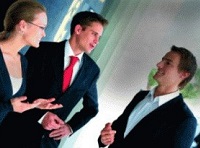 Oct 15