Scholarship Winners
This scholarship is to encourage children and grandchildren of current SAE Detroit Section members to pursue careers in engineering or science. SAE Detroit Section is pleased to announce that Collin Wang and Delace Jia were selected to receive the 2019 SAE Detroit Section Scholarship in the amount of $5,000 annually for up to four years.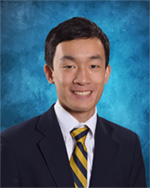 Collin Wang, son of SAE member Zhenwen Wang is a recent graduate of Detroit Country Day School and plans to study Computer Science at Columbia University in New York.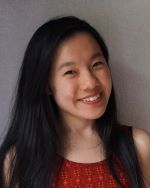 Delace Jia, daughter of SAE member Sharon Li is a recent graduate of International Academy (Central) and plans to study Electrical Engineering and Computer Science at Massachusetts Institute of Technology in Cambridge, MA.


On behalf of SAE Detroit Section, we would like to congratulate Collin and Delace and wish them much success in their future endeavors!
Past Winners
| Year | Student | School | Major | SAE Member |
| --- | --- | --- | --- | --- |
| 2018 | Annalese Lohr | University of Michigan | Mathematics | Wylie E. Groves |
| 2018 | Gretta Kissell | Columbia University | Chemistry and Spanish | Eric R. Kissell |
| 2017 | Nathan Li | University of Michigan | Engineering | Jianguo Li |
| 2017 | Everhett Biland | Michigan Technological University | Civil Engineering | Catherine Biland |
| 2016 | Elizabeth Sullivan | University of Oklahoma | Engineering | Timothy Sullivan III |
| 2016 | Kevin Cremonesi | Kettering University | Mechanical Engineering | James Cremonesi |
| 2015 | Michael Arwashan | University of Michigan | Mechanical Engineering | Naji Arwashan |
| 2015 | Michelle Kearney | University of Michigan | Chemical Engineering | William Kearney |
| 2014 | Isabelle Salley | University of Michigan | Mechanical Engineering | Donald Patterson |
| 2014 | R. Mark Dewald | University of Michigan | Bio-medical Engineering | Richard E. Dewald |
| 2013 | Vishal Amin | University of Michigan | Chemical Engineering | Atul Amin |
| 2013 | Angela Sun | Michigan State University | Electrical Engineering and Computer Science | Pu Sun |
| 2012 | Michelle Liu | University of Pennsylvania | Science in Engineering | Chia-Hsiang Liu |
| 2012 | Meghan Furton | Cornell University | Environmental Engineering | Lisa Furton |
| 2011 | Hannah Cheriyan | University of Michigan | Biomedical Engineering | Jacob Cheriyan |
| 2011 | Brian Daniels | University of Michigan | Computer Engineering | Roger Struck |
| 2010 | Akshay Amin | University of Pennsylvania | Bioengineering | Atul Amin |
| 2010 | Brandi Frisbie | Florida State University | Engineering | Walter Frisbie |
| 2009 | Sterling Field | The Ohio State University | Biochemistry | Susan Collet |
| 2009 | Eva Robert | University of Michigan | Engineering | Kevin Robert |
| 2008 | Anoop Gopal | University of Michigan | Biomedical Engineering | Ram Gopal |
| 2008 | Cody Grebe | Kettering University | Mechanical Engineering | Sam Grebe |
| 2008 | Michael J. Hand III | University of Michigan | Computer Engineering | Michael Hand |
| 2007 | David Cardelli | University of Michigan | Aerospace Engineering | Paul Blinkilde |
| 2007 | Anne Thiel | University of Michigan | Chemical Engineering | Kent Thiel |
| 2006 | Nathan Luibrand | Vanderbilt University | Biomedical Engineering | Ed Luibrand |
| 2006 | Nicholas Luibrand | Vanderbilt University | Biomedical Engineering | Ed Luibrand |
| 2005 | Scott Bartkowiak | University of Michigan | Mechanical Engineering | Walter Bartkowiak |
| 2004 | Douglas Carmichael | University of Michigan | Marine Engineering | Charles Goodyear |
| 2003 | Alex Popescu | University of Detroit Mercy | Mechanical Engineering | Lucian Popescu |
| 2002 | Ryan Squier | Loyola University of Chicago | Chemistry/Biology | William Squier |
| 2001 | Justin Fink | Kettering University | | |
| 2001 | Leonard Nieman | Kettering University | | |